About Us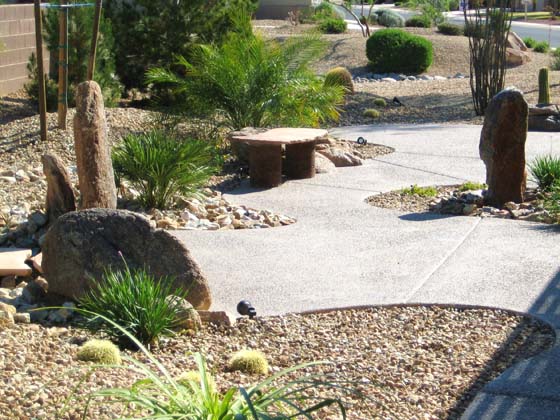 Exotic Scapes has been serving the greater Phoenix area, including Tempe, Glendale, Mesa, Chandler, and Gilbert, for over 7 years. We have been fortunate enough to become a 7-time award winner at the Phoenix Home & Garden Show. We specialize in creating outdoor living environments that are designed to bring families and friends together. We encourage you to "Live Life Outdoors." Our landscape designers can create a design tailored to your lifestyle and budget.....
Arizona Landscape
At Exotic Scapes we specialize in landscape design. We are conveniently located in Phoenix, Arizona and service our clients valley wide. Landscaping is our passion and we offer a wide range of services including design, maintenance, irrigation, and lighting. Visit our services page to learn more.
We Can Help You
It doesn't matter if you are simply trying to liven up your existing landscape or you wish to completely renovate your backyard. Exotic Scapes will approach each project with great diligence to your design and detail.

Louie C., Construction Manager, Exotic Scapes
Jason B., Senior Designer, Exotic Scapes